Retour aux news

FLESHDOLL sortira son cinquième album en Mars
04/01/2017 0:52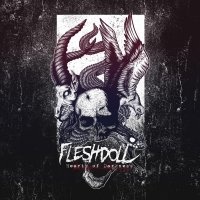 FLESHDOLL
sortira son cinquième album
"Hearts Of Darkness"
en Mars chez Great Dane Records. L'artwork est signé Art Of Madness, et l'album a été enregistré au Conkrete Studio.
Tracklist:
1-Silent Faces Of Stone
2-Room 101
3-Tanka
4-Ophidian Slough
5-Into The Abyss
6-Octantis
7-Blood Red Path
8-Into The Pit (Testament Cover)
9-Beast In You
10-At The Heart Of Darkness
11-Black Formulas
Plus d'infos :
www.facebook.com/fleshdolldeathmetal
Pas de commentaires postés...