Retour aux news

THE RANDOM MONSTERS : Sortie de ''Going Home'' le 03/03
17/12/2016 1:29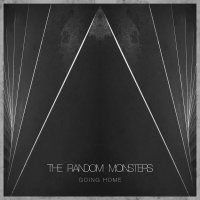 THE RANDOM MONSTERS
(post-rock) sortira son deuxième album,
"Going Home",
le 3 Mars 2017. Il a été enregistré et mixé par Francis Caste au studio Sainte-Marthe.
Tracklist :
1. Wolf's Gate (feat. Bodie)
2. No Church
3. Up In The Sky (feat. Bastien B.)
4. Because Looking Back Doesn't Mean I Can Feel Safer (feat. Alex Diaz from The Prestige)
5. Harrison (feat. Bastien B.)
Plus d'infos :
www.facebook.com/therandommonsters
Pas de commentaires postés...