Retour aux news

DEAD MOUNTAIN MOUTH : Sortie de ''Phtos''
15/11/2016 0:18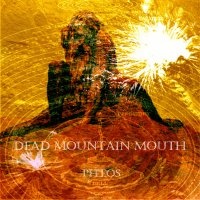 DEAD MOUNTAIN MOUTH
(avant-garde metal) sort son nouvel album intitulé
"Phtos"
ce Mardi 15 Novembre chez Peccata Mundi Records. Il est disponible aux formats CD et digital.
Tracklist :
I a) Born from the tides - b) Delusions and ghosts - c) A call - d) Up to the sun - e) Rejoice - f) Burst - g) Sermo in monte - h) Axis Mundi - II) The waste land
Plus d'infos :
www.deadmountain.bandcamp.com
Pas de commentaires postés...