Retour aux news

THE TEXAS CHAINSAW DUST LOVERS : ''Sortie de Me And The Devil'' le 28/03
26/01/2016 2:17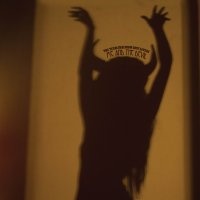 THE TEXAS CHAINSAW DUST LOVERS
débarquent avec leur premier album
"Me And The Devil"
qui verra le jour le 28 Mars sur Besta Records. Le clip de
"Dark Stuff"
est visible ci-dessous.
Tracklist :
1. Dark Stuff
2. Me And The Devil
3. Doin No Harm
4. Summer Spleen
5. Lover Of The Moon
6. Born Bad
7. The Minute
8. The Sleepwalker
9. That Town Under The Sun
10. Leaving Town
Plus d'infos :
www.facebook.com/thetexaschainsawdustlovers
Pas de commentaires postés...