Retour aux news

ORESKAH : ''Realm Of Origin'' disponible en pré-commande
16/07/2015 1:11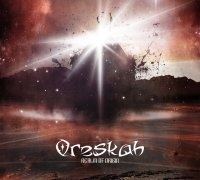 ORESKAH
annonce que son nouvel album,
"Realm Of Origin",
est désormais disponible en pré-commande. Vous pouvez découvrir l'artwork ci-contre et la tracklist ci-dessous.
Tracklist :
Hatching To a New Sun
Purpose
Witchdoctors Chase
Reaper Of Souls
Unlearned
King Of Vile Tongues
Playground Desolation
Realm Of Origin
The Becomings Of a God
Seadeep Frontier
Fade With a Moon
Plus d'infos :
www.facebook.com/oreskah
Pas de commentaires postés...