Retour aux news

FLESHDOLL : Sortie de ''Blood Red District'' le 21/06
18/05/2015 17:56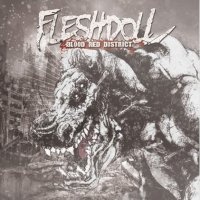 FLESHDOLL
a dévoilé le nom de son prochain album,
"Blood Red District",
il sortira chez Great Dane Records le 21 Juin et a été produit au Conkrete Studio par Frédéric Motte.
Tracklist :
1-2084
2-I.A.M. (In Articulo Mortis)
3-World Of Terror
4-Soundtrack To Extinction
5-Blood Red District
6-Blind Winter Light
7-Dogs On Drugs
8-Battle Royale`
9-The Cave
10-Maelström
Plus d'infos :
www.fleshdollband.com
Pas de commentaires postés...