Retour aux news

GENERAL LEE lance une campagne d'autofinancement
10/01/2015 0:30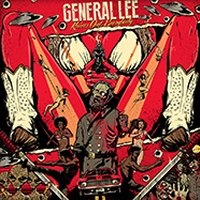 Le quatrième album de
GENERAL LEE
, le bien-nommé
"Knives Out, Everybody!"
sera enregistré au Boss Hog Studio en Février 2015. Sortie prévue au printemps 2015 sur le label Basement Apes en co-production avec le label russe Grains of Sand et le label français Don't Trust The Hype.
Les Lillois ont lancé une campagne d'autofinancement :
fr.ulule.com/general-lee-album
Pas de commentaires postés...