Retour aux news

NIGHTCREEPERS : Sortie de ''Hreidd''
22/10/2014 2:34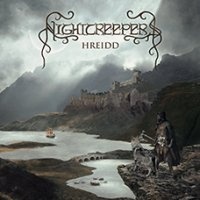 NIGHTCREEPERS
(folk metal) sort son trosième album
"Hreidd"
en autoproduction. Vous pouvez le commander directement auprès du groupe. Vous pouvez également écouter un extrait,
"The Hreidd's Path"
, ci-dessous.
Tracklist :
Guildsmark
Death to the Hypocrite
One Path Masquerade
Falsehood Veil
Aeon's Race
Back to the Laid
True Lads Have Fallen (ft. Rachel Aspe)
Oath of the Wild
Volcae
Seeds of Truth
The Hreidd's Path
Trails of our Fate
Vanghor the Bastard (bonus track)
Alpha: Reloaded (bonus track)
Plus d'infos :
nightcreepers-official.com/cds/
Pas de commentaires postés...