BRANT BJORK AND THE LOW DESERT PUNK BAND : Nouveau titre en exclusivité !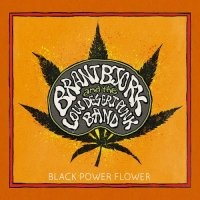 FRENCH METAL
vous présente en exclusivité pour la France le titre
"Stokely Up Now"
, extrait du prochain album de
BRANT BJORK
(ex-
KYUSS
) et son Low Desert Punk Band,
"Black Flower Power"
, qui sortira le 10 Novembre via Napalm Records.
Tracklist :
1. Controllers Destroyed
2. We Don't Serve Their Kind
3. Stokely Up Now
4. Buddha Time (Everything Fine)
5. Soldier Of Love
6. Boogie Woogie On Your Brain
7. Ain't No Runnin'
8. That's A Fact, Jack
9. Hustler's Blues
10. Where You From, Man
Brant Bjork est un musicien batteur, chanteur, guitariste et producteur américain. Il représente avec ses amis John Garcia (chant) et Josh Homme (guitare) l'origine et l'explosion américaine du stoner rock (ou desert rock) en tant que batteur du groupe
KYUSS
, dont il est l'un des membres fondateurs (il fait désormais partie du groupe
VISTA CHINO
). Bjork n'est cependant pas uniquement batteur, il est aussi multi-instrumentiste, puisqu'il chante et joue aussi de la guitare.
Plus d'infos :
www.brantbjork.com
www.napalmrecords.com
www.facebook.com/napalmrecords