Retour aux news

HAVENLESS signe chez Wormholedeath
02/10/2014 17:10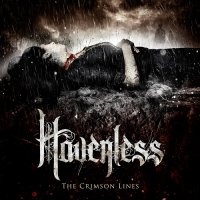 HAVENLESS
(death prog de Toulouse) vient de signer chez Wormholedeath pour la sortie de son premier album
"The Crimson Lines"
cet hiver. L'album a été produit par Wahoomi Corvi et masterisé par Jonas Lindström.
Tracklist :
1-Prelude
2-Sons of the raging season
3-Nightwalk for tragedy
4-Orphnas of magic
5-Cold shape
6-House of the bleak
7-In the soreness chamber
8-Lamentation
9-Shades in the moor
Plus d'infos :
www.facebook.com/pages/havenless/368465453215022
Pas de commentaires postés...