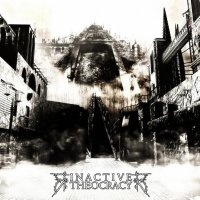 Après plusieurs retardements, le double LP (transparent) de l'album
"Inactive Theocracy"
de
REVERENCE
est maintenant disponible. Il est produit par le label Duke. Pour le commander, adressez-vous à :
i.luciferia@reverence-imc.fr
. L'album est sorti à l'origine en CD en 2009 chez Osmose Productions.
Tracklist :
"Origin"
"Faith Design"
"Breath"
"When The Lights Blossom"
(feat. Hreidmarr /
ANOREXIA NERVOSA
)
"Hypothetical Path Of Silence"
"The Axis of Horrors"
(feat. Deviant /
ARKHON INFAUSTUS
)
"The first Day Of The Last Clapter"
"Hybrid Requiem Phenomenon"
"Regression Of Cold Levels"
Plus d'infos :
www.myspace.com/reverenceimc