Retour aux news

DUNKELNACHT : Tracklist de ''Revelatio''
19/07/2013 0:31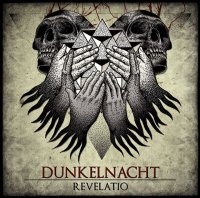 DUNKELNACHT
(metal extrême de Lille) a dévoilé la tracklist de son prochain album
"Revelatio"
qui sortira cet hiver chez Wormholedeath / Aural Music.
1. The Fall of Entropy
2. Emergent Primitive Constellations
3. Ashes from Stellar Oracles
4. Dissolveld Fractial Esoterism
5. Through the Reign of Lunacy
6. Le Serment des Hypocrites
7. Revelatio
8. Where Livid Lights Emblaze
9. Enthroned in the Light
10. Rebirth of the Black Procession
11. Post Prophetic Rebellion
Plus d'infos :
www.dunkelnacht.info
Pas de commentaires postés...