Retour aux news

CONTINUUM : Sortie de ''From The Depths''
04/04/2013 0:28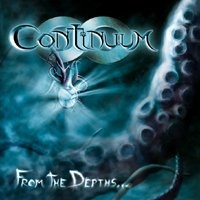 Le second album de
CONTINUUM
(dark progressive metal de Nice),
"From The Depths",
vient de sortir chez Brennus Music. Il est désormais disponible en version CD et en version digitale.
Tracklist :
01. Contamination
02. Initiation of a New Eon
03. Astral Journey Through the Ether
04. Explorer of Distant Galaxies
05. The Light I'm Awaiting
06. The Loss and the End
07. Rising of R'lyeh
08. From the Depths...
09. Dreams of Cyclopean Inferno
10. Vision from Afar - Another Representation
11. ...In the Depths
12. The Court of the Crimson King
Plus d'infos :
www.continuum.fr
Pas de commentaires postés...