Retour aux news

AGONY OF THE BLEEDING FLESH sortira son nouvel album le 30/03
25/03/2013 18:44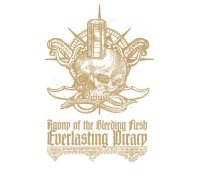 AGONY OF THE BLEEDING FLESH
sortira son nouvel album
"Everlasting Piracy"
(death / black metal) le samedi 30 Mars en autoproduction. Son artwork a été conçu par Metastazis. Le mixage ainsi que le mastering ont été confié à Fuel (
DIAPSIQUIR
) et Zoé (
THE CNK
,
HERRSCHAFT
).
Tracklist :
1.Those Buried Treasures
2.The Call Of The Sea
3.Return From Death
4.Invading Souls
5.Blood Of The Lords
6.To Penetrate
7.Pas De Pitie, Pas De Remords
Plus d'infos :
agonyofthebleedingflesh.bigcartel.com
Pas de commentaires postés...