Retour aux news

AGONY OF THE BLEEDING FLESH propose un nouvel extrait
03/08/2012 21:21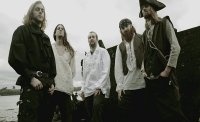 AGONY OF THE BLEEDING FLESH
(true pirate metal) vient de mettre en ligne
"To Penetrate"
, morceau issu de son premier album "Everlasting Piracy".
Tracklist :
1. Those Buried Treasures
2. The Call of the Sea
3. Return From Death
4. Invading Souls
5. Blood of the Lords
6. To Penetrate
7. Pas de Pitié, Pas de Remords
Plus d'infos :
ici
Pas de commentaires postés...