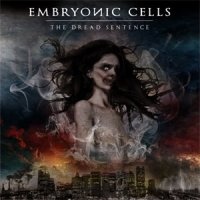 EMBRYONIC CELLS
(thrash black-metal) annonce sa signature sur le label Axiis Music. La sortie de leur album
"The Dread Sentence"
est annoncée pour le 26 Mars. Pour rappel la tracklist de ce prochain album qui sortira début 2012 :
01. Fall Is Coming
02. I Burn With Life
03. By Fire
04. I Dont Want To Save This World
05. Shall Be Lords Again
06. Wheel Of Pain
07. Order Of The Crown
08. Soul Of Mine
09. Scream Or Die
10. Ruins
Deux nouveaux morceaux issus de l'album,
"I Burn With Life"
et
"Soul Of Mine"
, sont déjà disponibles à l'écoute
ici
.