Retour aux news

KINGCROWN : Pochette et tracklist dévoilées
21/09/2019 3:07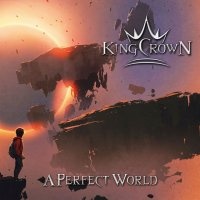 KINGCROWN
(power metal mélodique) sortira son premier album "A Perfect World", le 1er Novembre chez Rock Of Angels Records. Il a été mixé et masterisé par Roland Grapow aux Grapow Studios (Slovaquie).
Tracklist :
1. The Flame Of My Soul
2. Qumrân Caves
3. In The Sky Of Athens
4. The Human Tide
5. Over The Moon
6. The End Is Near
7. Golden Knights
8. Sad Song For A Dead Child
9. Soundtrack Of My Existence
10. A Perfect World
11. Over The Moon Acoustic (Bonus Track)
Plus d'infos :
www.facebook.com/kingcrownmetal
Pas de commentaires postés...