Retour aux news

VOLKER : Sortie de ''Dead Doll'' le 28/04
07/03/2017 1:36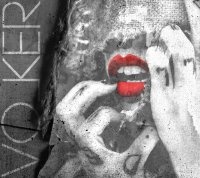 VOLKER
(dark rock / cold metal) a dévoilé la tracklist et la pochette de son premier album
"Dead Doll"
qui sortira chez Overpowered Records le 28 Avril.
Tracklist :
Freaky Bride
Obey!
Negative Waves
Suicide Love Addict
Black Sunday
Yell
Voodoo Baby
In Black & White
Would You Play With Me
It Summons Me To Follow
Raven
Yell (Remix by CNX)
Plus d'infos :
www.facebook.com/volkerofficial
Pas de commentaires postés...