Retour aux news

BETRAYING THE MARTYRS : Sortie de ''The Resilient'' le 27/01
01/12/2016 0:34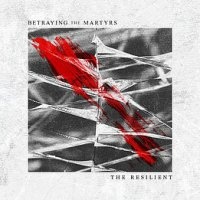 BETRAYING THE MARTYRS
sortira son troisième album,
"The Resilient",
le 27 Janvier prochain via Sumerian Records. Vous pouvez à présent découvrir le nouveau single,
"Lost For Words"
et son clip.
Tracklist :
1- Lost for Words
2- Take me Back
3- The Great Disillusion
4- Dying to Live
5- The Resilient
6- Unregistered
7- Won't Back Down
8- (Dis)Connected
9- Behind the Glass
10- Waste my Time
11- Ghost
12- Wide Awake
Plus d'infos :
www.facebook.com/wearebetrayingthemartyrs
Pas de commentaires postés...