Retour aux news

THE AMSTERDAM REDLIGHT DISTRICT : ''Gone For A While'' en écoute intégrale
21/11/2014 17:36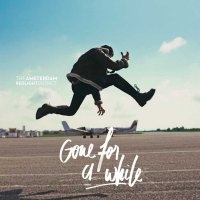 THE AMSTERDAM REDLIGHT DISTRICT
sortira son nouvel album
"Gone For A While"
en début de semaine prochaine. En attendant, vous pouvez l'écouter intégralement ci-dessous.
Tracklist :
1. Time Flies
2. Just Have A Good Time
3. Million Miles Away
4. A Chance To Change
5. Final Boarding Call
6. Gone For A While
7. Behind Your Sunglasses
8. These Kids That Your Parents Warned You About
9. Come Closer
10. Set The World On Fire
11. Waiting For So Long (feat. Justin Schlosberg from Hell Is For Heroes)
Plus d'infos :
www.tarldtheband.com
Pas de commentaires postés...