Retour aux news

Season Of Mist collabore avec Phil Anselmo
31/01/2013 0:24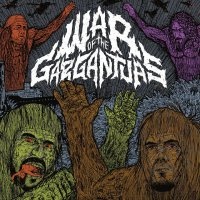 Season Of Mist vient de signer un deal avec le propre label de Philip H. Anselmo (
PANTERA
,
DOWN
), Housecore Records. La première collaboration sera la sortie européenne du EP de
PHILIP H. ANSELMO AND THE ILLEGALS
et
WARBEAST
,
"War Of The Gargantuas",
le 15 Mars.
Tracklist :
Conflict (Philip H. Anselmo)
Birth of a Psycho (Warbeast)
Family, "Friends", and Associates (Philip H. Anselmo)
It (Warbeast)
Plus d'infos :
www.facebook.com/philipanselmo
Pas de commentaires postés...