Retour aux news

SAD AND INSANE : Sortie de ''The Fall'' le 07/10
27/08/2019 2:36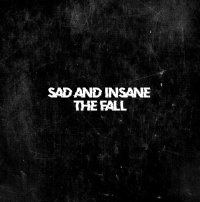 "The Fall",
le nouvel album de
SAD AND INSANE
(rock industriel) sera disponible le 7 Octobre et sera distribué par Spinnup / Universal Music Group. Il sera disponible en écoute et téléchargement sur Deezer, Spotify, iTunes, et autres....Deux éditions spéciales seront aussi disponibles sur ReverbNation et Bandcamp.
Tracklist :
1/ Hello, World....
2/ Madness Machine
3/ Dead Wannabes
4/ Sunshine
5/ We're All Mad Here
6/ My Last Disguise
7/ The Fall
8/ The Panic Room
9/ Waiting For Them To Leave
10/ At The Heart Of It All
Plus d'infos :
www.facebook.com/sadandinsane
Pas de commentaires postés...